If you are excited about being surprised by a totally random Cosmic Mug, then this listing is for you, when available. All that we ask is that you are okay with the fact that these mugs need to be randomly chosen and vary in sizes and shapes between about 14 to about 20 ounces each. We can also offer Free Shipping to all customers in the United States on all Cosmic Mugs if you decide to purchase one or more of these mugs.
Cosmic Mugs are inspired by a firestorm of nebula gases captured by NASA's Hubble Space Telescope. I think of these mugs as abstract paintings. Real images of deep space galaxy cloud clusters and nebula inspire my abstract glaze paintings over an "Oil Spot Black" base glaze, meant to reference the night sky.
Cosmic Mugs are:
Durable: Stoneware pottery is very hard and meant to last a lifetime.
Functional: 100% non-toxic, dishwasher and microwave safe.
Handcrafted: Joel Cherrico crafts each pot from a lump of Stoneware clay on a pottery wheel. He creates consistent shapes that hold roughly a medium cup of coffee, about 14-20 ounces, since every Cosmic Mug is unique.
Complex: Every mug is brushed with up to six different glaze colors.
Earthen: Raw iron, copper and cobalt are harvested from the earth & fired in a kiln to 2400 degrees F to seal colors with silica glaze for non-toxic, food-safe surfaces.
One of a Kind: Each firing results in glazes that can never be duplicated exactly.
Learn More
Read about this "firestorm of raw stellar creation" that inspires my pottery glaze chemistry: HubbleSite.org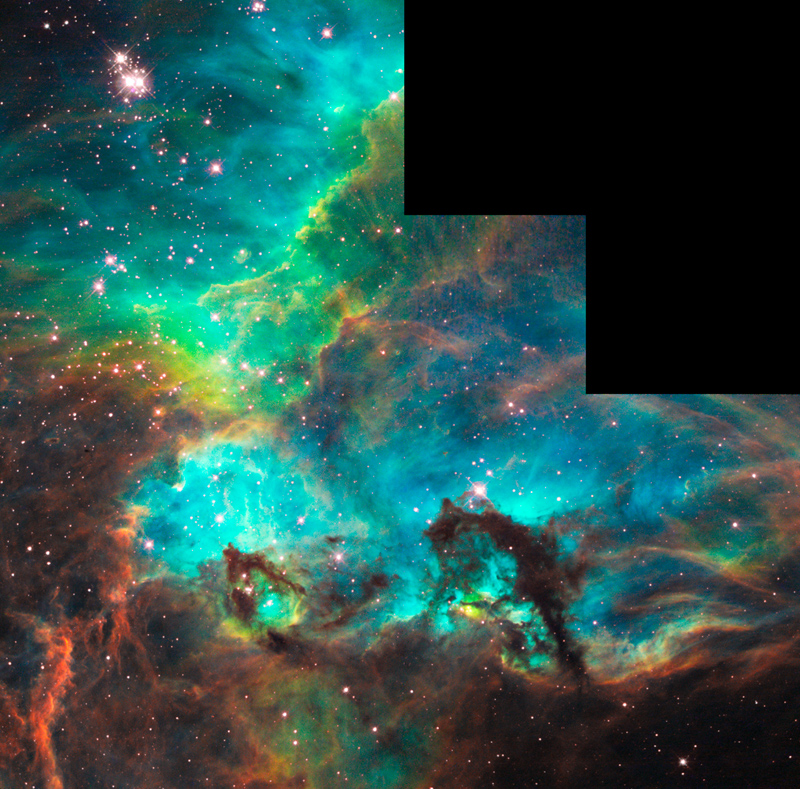 Shipping Cost:
Calculated at Checkout
I recently purchased my third mug and I just couldn't be happier. It's very obvious the pride and passion Joel has for his work and I couldn't be happier to support him. The mug was a great size and the colors are just unbelievable. The pictures don't do it justice.
So awesome! Can't wait to try my new mug! Absolutely love it!
Beautiful. Excellent craftsmanship.
I love the whole idea of useable art! Keep up the awesome dream!
this mug was fantastic! this is my second order! so happy to get lucky enough to catch a mug. they are so hard to come by these days. thank you, joel for the personal touch. great job!
This is yet another beautiful piece of art I have bought from Cherrico Pottery. I am absolutely in love with my mug. I drink everything out of it, hot or cold! I can't wait until I can buy a 3rd!
I was not disappointed with my purchase. I will reorder in the future.
These spiral cups are amazing! I have a few perfect ones and a few flawed ones. Both which I hand wash and put into the dish washer and have no issues. The color are wonderful to see! Joel makes beautiful works of art!
I love my mug! The colors, construction, quality; truly a work of art! Thank you! This will not be my last purchase!
LOVE IT. If I could, I'd have a whole cupboard of these. I absolutely LOVE them. This one supposedly has a blemish... I don't see it. I think it's as beautiful and unique as the others I've purchased at full price. Thanks for making these available.