If you are excited about being surprised by a totally random Cosmic Mug, then this listing is for you, when available. All that we ask is that you are okay with the fact that these mugs need to be randomly chosen and vary in sizes and shapes between about 14 to about 20 ounces each. We can also offer Free Shipping to all customers in the United States on all Cosmic Mugs if you decide to purchase one or more of these mugs.
Cosmic Mugs are inspired by a firestorm of nebula gases captured by NASA's Hubble Space Telescope. I think of these mugs as abstract paintings. Real images of deep space galaxy cloud clusters and nebula inspire my abstract glaze paintings over an "Oil Spot Black" base glaze, meant to reference the night sky.
Cosmic Mugs are:
Durable: Stoneware pottery is very hard and meant to last a lifetime.
Functional: 100% non-toxic, dishwasher and microwave safe.
Handcrafted: Joel Cherrico crafts each pot from a lump of Stoneware clay on a pottery wheel. He creates consistent shapes that hold roughly a medium cup of coffee, about 14-20 ounces, since every Cosmic Mug is unique.
Complex: Every mug is brushed with up to six different glaze colors.
Earthen: Raw iron, copper and cobalt are harvested from the earth & fired in a kiln to 2400 degrees F to seal colors with silica glaze for non-toxic, food-safe surfaces.
One of a Kind: Each firing results in glazes that can never be duplicated exactly.
Learn More
Read about this "firestorm of raw stellar creation" that inspires my pottery glaze chemistry: HubbleSite.org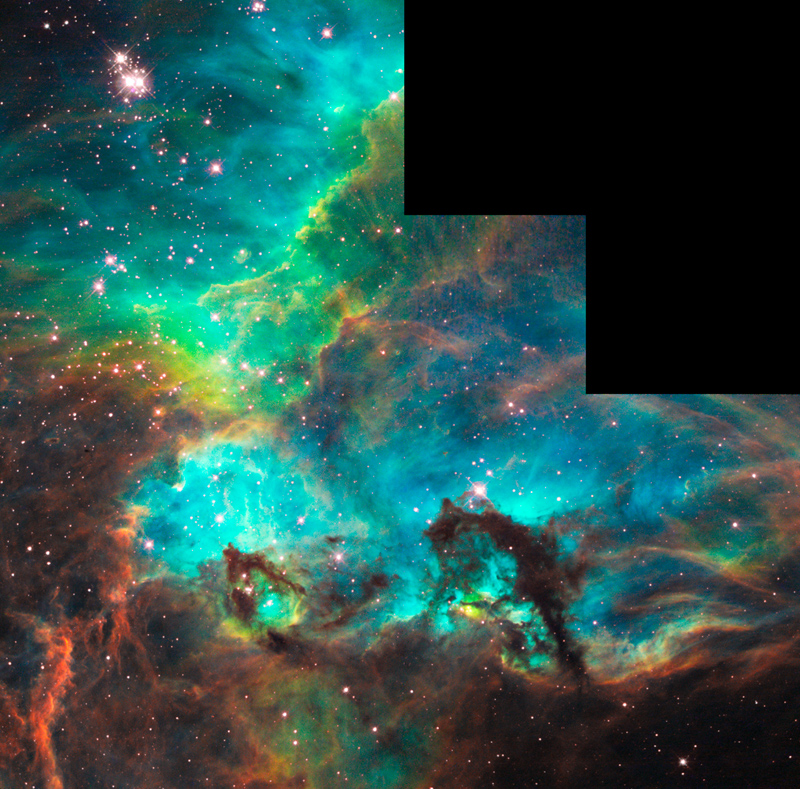 Shipping Cost:
Calculated at Checkout
Totally satisfied with my mug & i use it all the time.. Will add to my collection as I'm able too!! Thank you Joel & team..
I have ordered several times from Joel and each time I am more amazed than my previous order! Not only does my pottery come very well packaged, it is shipped out within days of placing the order! Will definitely be purchasing again in the near future! Keep up the great work Joel!
So beautiful and intriguing. I love how the colors play off different lighting. I couldn't be more pleased!
Beautiful as always. 5th mug purchased. This one for my son and he loves it
Amazing! I love the colors and all the unique touches. No mug is exactly aike!
So beautiful and better than I could imagine!!!!
Random Mug with free shipping
Awesome mug..will buy some more.
This is a beautiful mug and I truly appreciate its handmade one-of-a-kind feature. I only docked a star because the handle is not as comfortable as I hoped it would be. My personal preference would be to have a handle with a narrower opening at the base.
I love all the pottery, I have several pieces, but I love to give them as gifts even more! The recipients are surprised and appreciative of the pottery and love it!
This mug is perfect! It holds about 18-20 oz. It retains the heat for a long time. The textures, glaze, and handle comfort are perfect for either hand use.