A small cluster of lighter spots on the bottom of the handle of this mug came from sanding a couple rough spots. It is 100% functional. This flaw is only visual and slightly tactile but it will not change over time. These blue Cosmic Mugs are inspired by a firestorm of nebula gases captured by NASA's Hubble Space Telescope. I think of these mugs as abstract paintings. Real images of deep space galaxy cloud clusters and nebulae inspire my abstract glaze paintings over an "Oil Spot Black" base glaze, meant to reference the night sky.
All Cosmic Mugs are prone to have some form of rough texture and unique visual aspects due to the mixture of multiple glazes on each one.
These are some of the reasons that a mug may be considered discounted:
Most have gorgeous colors, but strange texture flaws that are obviously distracting.

Some have tiny cracks "s" cracks on the bottom of the pot, which are only visual and do not affect durability. They are 100% functional and will never change.

Some have one or two slight cracks caused from "dunting" which happens sometimes during the kiln firing. Dunting cracks happen before the pot is finished, so they are equally as durable as regular Cosmic Mugs. These cracks never grow and do not affect durability. However, a tiny crack can be visually distracting.

Some have glaze drips that were ground off the bottom, from the glaze dripping to far down the pot.
All are 100% functional and good mugs. If you are okay with a small discount on a Cosmic Mug that has a tiny flaw, then this listing is for you. All that we ask is that you are okay with the fact that these mugs might not be as perfect as our standard Cosmic Mugs that are otherwise sold regularly.
Functional
All of our Stoneware and porcelain pottery is 100% food safe and non-toxic.
Learn More
Read about this "planetary nebula" that inspires my pottery glaze chemistry: HubbleSite.org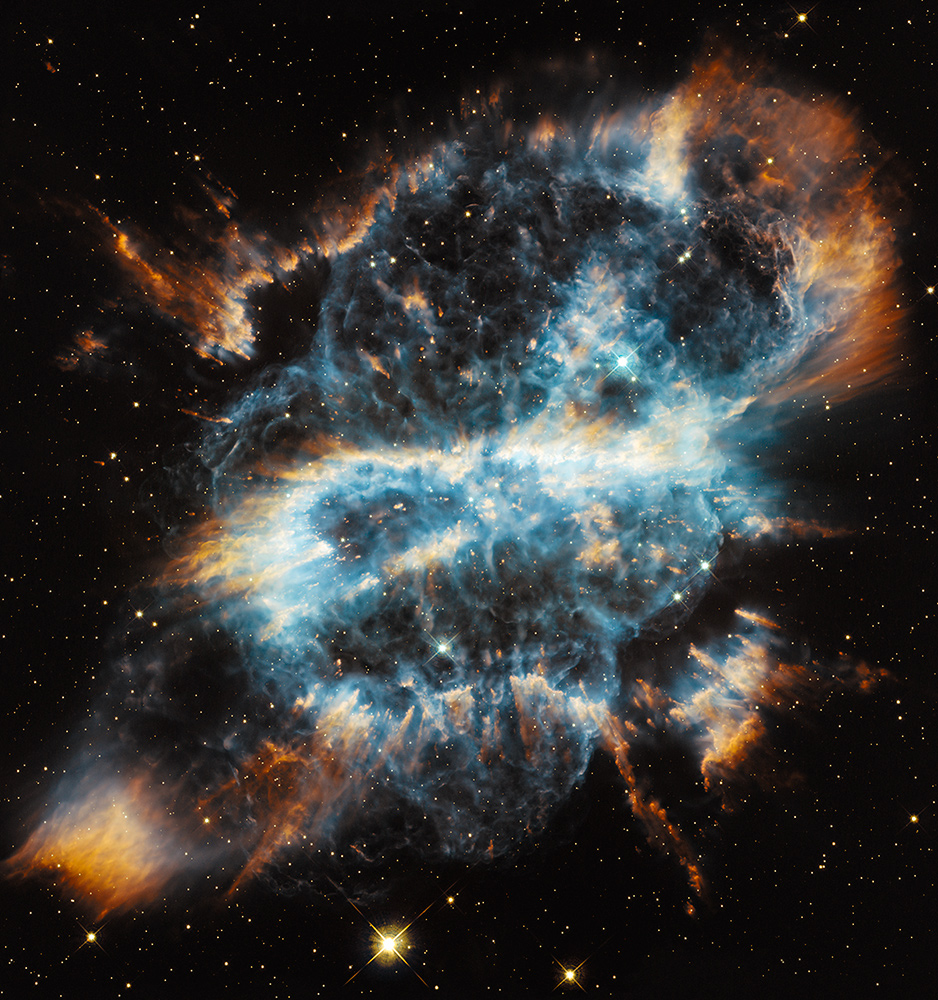 Shipping Cost:
Calculated at Checkout
Sorry, there are no reviews for this product yet.