These blue Cosmic Mugs are inspired by a firestorm of nebula gases captured by NASA's Hubble Space Telescope. I think of these mugs as abstract paintings. Real images of deep space galaxy cloud clusters and nebulae inspire my abstract glaze paintings over an "Oil Spot Black" base glaze, meant to reference the night sky.
Functional
All of our Stoneware and porcelain pottery is 100% food and dishwasher safe.
Learn More
Read about this "planetary nebula" that inspires my pottery glaze chemistry: HubbleSite.org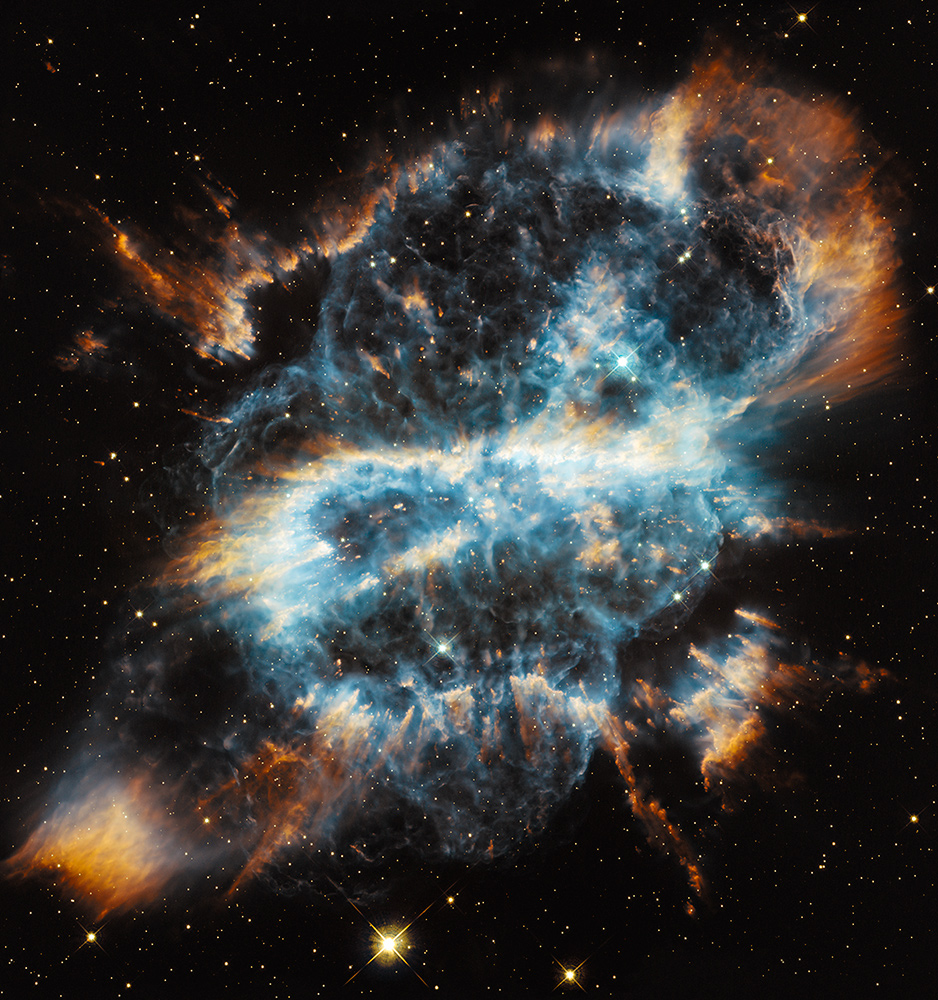 Shipping Cost:
Calculated at Checkout
As much as I wanted to keep it, I ordered this gem for my son, a science teacher. The tie-in with Nubula made it perfect. I will be watching for another awesome sale to get one for myself, or another style. Very pleased with the product when I opened it. Continued blessings to you Joel and Sienna...